Effective Office Removals in Hounslow, TW3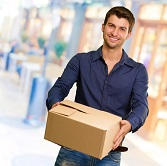 Whether you are upgrading, downgrading, or moving for other business purposes, the time has come for you to organise office relocation in Hounslow. This venture can seem daunting and unpleasant, but the reality doesn't have to be as bad as your perceived expectations. With Hounslow Removals, office removals in TW3 just got a whole lot easier. With fast acting services and a glowing reputation, we really are the best choice to effectively take care of your office move. Don't hesitate to call us anytime on 020 8746 9642 to find out how we can help you today.
We Move Your Office With Care And Precision
If you have a successful business that you run from home, you will have accumulated a lot of stuff in your home office space. When you are moving house or undergoing house relocation in TW3, the office supplies need to come as well. Around TW4 we have years of experience in helping home offices shift to a new address without any hassle. Our team of office movers in TW3 understand the importance of a home office and keeping all those documents and files safe in transit. You won't need to worry about a thing after you've called us on 020 8746 9642 to book an appointment.
Commercial Removals In Hounslow, TW3
Even if you're just relocating you're office to the other side of town, there is a lot to consider when moving office. Here in TW3 and TW4 we have assisted with countless business relocation ventures in the past that now we have it down to a fine art. From bulky office furniture to awkward filing cabinets, we are the experts at lifting, shifting, and loading them and delivering them safely to your new office site. Take the pressure off your office moving day and let us do the hard work for you.
Man With A Van Might Be The Answer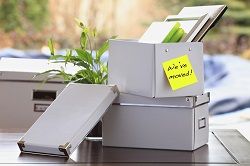 If you have a small office space where you run a local business from, you may not need a super large sized removal van. Here at Hounslow Removals we recognise that you don't want to pay for extra space you aren't using. This is why offer conveniently sized man and van services. We even have different sized vans to suit all occasions. Our man and a van services in TW3 offer you the personal touch of a one-on-one moving experience with our highly trained and professional team member who will come to you with the right sized van.
Our Prices On Office Removals in TW3 Are Hard To Beat
As soon as you call us on 020 8746 9642, you will realise just how genuine and authentic our services are. This authenticity extends to our great low prices that really are hard to beat. We are proud to offer such affordable prices that won't break the bank when you are moving your office space in TW3. We understand the strain that moving offices puts on your budget and we don't want to make this even worse. If you want a great price, you shouldn't go past us.
We Have Years Of Experience In Commercial Relocation in TW3
It takes many years of dedication and training to truly become the best in business relocation and we have certainly put in the hard yards to achieve this status. Our positive reputation around Hounslow is due to the extensive training we put into our staff members and the years of experience we have built up. All of this makes a better company all round so that we can provide the best office removals services to you in TW3.