Home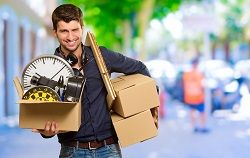 On a daily basis, residents of London, put their trust in our hands by allowing us to handle some of their most precious and valuable belongings. They blindly trust us with their items because they believe in the capable hands of the movers that are operating Hounslow Removals. We are a professional moving company based in London and offer moving services to people relocating within London, anywhere else in UK, or even in the EU. We are approved by industry standards and have a strong reputation of always delivering strong customer satisfaction to all our clients. This is why we constantly have new customers coming in from recommendations and referrals of our previous happy clients. We have put up some customer reviews on our website for potential customers to read through for their satisfaction. We are proud of the work and service we are offering here, and we continuously strive to reach even higher standards of quality. If you are interested in our service, simply call us at 020 8746 9642 to inquire further or book your mover.
Hounslow Removals is not just a name; it is a complete concept that revolves around the service that we offer and the goals that we aim to achieve. We strongly believe that each individual has a role to play in saving the environment and so we, as an organization, ensure that all practices and measures that we adopt for delivering a service to our customers, should be environmentally friendly with no negative impact caused on the society or environment. This is why all our moving vans are hybrid vehicles or fully electric. This helps us to be very mindful regarding the efficient use of fuel, and always carefully plan out the best route to use when on a moving job. The packaging materials that we use for packing our customers belongings are also 100% recyclable. All of these efforts are what help us and our company to stand out in the industry as a proud and respectable name for delivering quality removal services to the residents of London and outside.
Another secret ingredient in the success of our company is the staff that we have. Our teams are all made up of highly professional and knowledgably removals men that have years of experience and insurmountable knowledge regarding their work and the industry. They are highly efficient and skilled and are the main cause behind our huge success and great reputation. We ensure that all of our workers and team members receive the same level of training and knowledge as everyone else before they set out to deliver quality services along with senior members of the staff. We have rigorous in-house training programs that constantly revolve and are updated according to new industry standards and requirements. We also conduct random inspections on – site to monitor the work being done by our movers. All together, every aspect of our work is to ensure that we achieve the utmost quality and blidn trust of our customers.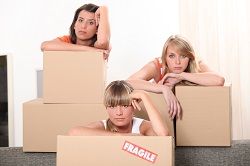 We have been set up in London for more than ten years now and have built a strong reputation for ourselves as being a reliable and trustworthy removals company. We have been recognized for the excellent service that we deliver. All our services are not only environmentally friendly, but competitively priced as well. This is why we are affordable by almost everyone. No matter what your budget is, there is definitely a package that can work best for your needs. If you don't want to have a more expensive moving package, then you don't need to hire our packers.
If you prefer to have your own packing materials and would like to do your packing yourself, you will be able to get a cheaper package. Some people prefer to do things their own way, especially since they have to take care of it all once they are in their new home, and feel more comfortable when they have handled it themselves. If you are one such person too, then you might like to get our package of removals services that does not including the packing service in it. However, if you are a busy person and would like to have someone do your packing for you, you can easily count on us. We have a whole range of packing materials that are all suited for different kinds of items of different sizes. Our packers are highly efficient and skilled in their job and know exactly what material to use to ensure the safe and secure delivery of all our items.
We also offer insurance for all of your belongings. This is to give you complete peace of mind that in cases of loss, theft, or damage of your belongs, your items will all be insured and taken care of. With such a great facility, there is nothing left to worry about. Just make sure that you call us well in advance of your moving date so that you don't have us all rushing to do all the packing in a time frame that is not enough. We encourage all our movers to contact us as soon as they have received a moving date. This helps us to properly plan out everything so that we can assure you a timely removal service and that nothing will go wrong when everything has been planned.
If you have any more queries feel free to contact the customer support service of Hounslow Removals. All our support staff is really helpful and friendly and will be glad to assist you with anything you need. Also keep in mind that we do offer a storage facility if in case there are some items of yours that you would like to put away for now. We have storage units of all sizes so no matter how big or small your item or belonging is, you can easily find a suitable storage unit for it. We offer both long – term and short – term storage facilities. Just call us at 020 8746 9642 to find out more.