OUR SPECIALIZED AND FULLY MANAGED MOVING SERVICES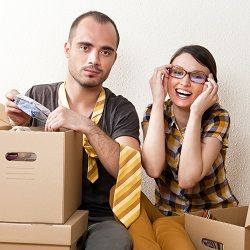 Hounslow Removals is a highly specialized removals service providing company based in Hounslow. We have been operating for more than ten years and have been servicing Londoners moving within the city, moving in another city in UK, or some even relocating abroad. We are well recognized for our strong and quality services provided overseas as well. We cater to two markets. One sector is comprised of individuals who are home owners, living in rented homes and looking to move into another place, individuals living in shared apartments, or students living in dorms and hostels. We also cater to organizations whether large or small who are looking for help in relocating their offices in another area, or simply opening new offices in another branch and have some items they need shipped to that new area. If you are interested in finding out more about our company, just call us at 020 8746 9642 and our customer service will help you with anything you need.
What sets our company apart from other moving companies here in this area is that we are fully managed moving services. We cover each and every aspect that is involved in moving and cater to it. This is to ensure that our customers don't have to go anywhere else for another service that they could have possibly gotten from the same place. But with our full moving service, our customers do not have to worry about anything because we cover all their needs and requirements in one package. Whether they require help with their packing, help when unpacking in their new home, help storing some of their items in our facilities until needed again or any other kind of specialist help during the moving process, we provide them with that service. With this remarkable service of ours, our customers can easily move a day in advance in full confidence that all their belongings will be professionally handled in a secure, quick, and smooth manner and when they arrive in their new home, they can open up the place to find a home that is completely arranged, organized, set with all your belongings in the right place, and even cleaned up. We ensure there is no area of your removals that is left undone and that our valued customer does not have to take any stress or burden on their shoulders. This service is perfect for busy working individuals and home owners who have important businesses to tend to and cannot afford a day off work.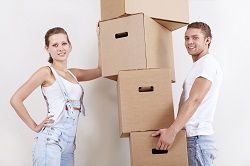 For people who have to suddenly move out of their place due to any urgent requirement, they can always rely on us for a time sensitive removals. We ensure that all the resources that you will require are arranged for immediately and that we have a team there at your house in no time. With our quick service you can manage any amount of load in one day. With a larger team assigned to your task we can have everything done and help you move out by your moving date.
For people who have large items that are also very sensitive and valuable like a grand piano, they can confidently rely on us because our staff is trained and skilled in handling any kind of valuable you name. No matter how awkwardly shaped your item is, no matter how large it is, and no matter how valuable it is, we will have your belonging shipped to its new home in the safest securest method that will bring no harm at all. On top of that we even offer insurance coverage to give you full peace of mind. Just call now at 020 8746 9642 to book this service.