Packaging
WHAT OUR PACKING SERVICE PROMISES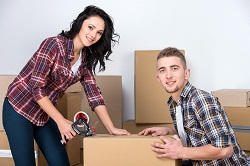 Hounslow Removals offers comprehensive packing services that incorporates all aspects of packing and ensures that all your needs are fully met. Our goal is to help our customers save their valuable time by having a special arrangement a day or two in advance of their moving date, where all their packing can be taken care of. We take care of all your packing needs with the utmost assertiveness and care. We understand the importance of proper packing and therefore we do not wish our customers bare the pain of packing all their house furniture including heavy and bulky items that cannot be managed by one person alone. This is why we have a team of highly experienced and trained staff members that are here to assist you with all your packing so you do not have to take any stress on your shoulders. We also offer packing materials so that you do not have to worry about going out and buying all the required packing material. This is especially difficult for those people who don't have much experience in packing and are not aware of what packing materials are available out there in the market. Our packers are always kept updated on the latest innovations and new products in the market of packing materials. We always use only the best materials for your packing to maximize the safety of your belongings. If this is the kind of packing service you would like to have, just call us at 020 8746 9642 and book our superb service now.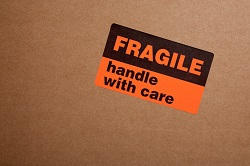 When it comes to the packing of a whole house, we understand just how stressful and daunting that can be. We know exactly how much work is involved in moving a home and that is why we have a full service packing offer in which we even help you the dismantling and reassembly of your furniture. We know just how tricky it can be to pack bulky and large items like furniture pieces, and this is definitely something an ordinary person cannot manage on his or her own. For this it is always advised that you hire experts like ours, who have all the skill, experience, and knowledge regarding how to pack all kinds of furniture and household items. Our packers are also experienced in the packing of breakable items, fragile items, and know how to carefully pack valuables like pictures, decoration pieces, crockery, crystal, etc.
Moving a house or office location can be really difficult. It requires dedication, organization, and careful planning to ensure everything is taken care of well in time. Too often people underestimate the amount of work required for moving a home and leave things till the last day when they find themselves rushing to do everything at the same time and that is when they often end up facing losses in the form of damaged belongings or lost items. To avoid that we recommend that you notify us well in advance to your moving date, about the packing you will need. We will send over a team of experts to your house that will assess the time it will take to pack up everything in your house, the number of boxes that will be required, and all other packing materials that will be required. They will then make a plan on how to tackle each thing at a time and most importantly when to start the packing of your house so that you can safely move out on time without having to leave anything behind.
Our packing services are very affordable and convenient. If you are interested in learning more about this facility, just dial 020 8746 9642.