The Perfect Storage Solutions in Hounslow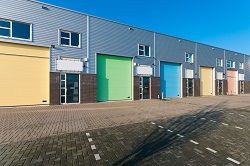 Have you got too much clutter in your house? Are you moving house, either upsizing or downsizing, and want to get rid of some stuff? Is your office space feeling claustrophobic with all those items lying around? If you have the problem arising that you have an excess of things, but don't want to throw them out or donate them, you could do with some effective storage solutions to help ease the burden. Here at Hounslow Removals we are in the business of providing secure storage solutions when you are at a loss of what to do. We have the lowest prices in Hounslow, TW3 and are a very cost-effective solution to your clutter issues. Contact us anytime at 020 8746 9642 to find out how we can make your life easier.
Store With Us During Your House Removals in TW3
When the occasion to move house comes about, you are often faced with the dilemma of how to store that stuff you don't need at the new house straight away, or may not need at all. We offer affordable storage solutions when you are moving home and our storage units can be used for short or long-term use. When you are moving home in the TW3 area, allow us to make the process easier by providing a safe and secure place for your store those precious belongings so that they don't get in the way.
Solutions To Commercial Removals
Moving office can be quite a hectic and lengthy process and you often find there are items lying around that don't have a home yet. For however long you need, we have effective storage spaces available in TW4. We have storage units and pods that come in a range of different sizes to suit all storing needs. Having somewhere completely secure and trustworthy to store your office supplies while undergoing business relocation will alleviate a lot of stress. Don't hesitate to call our experts in TW3 on 020 8746 9642 today to find out more.
Man With A Van To Transport Your Belongings to TW3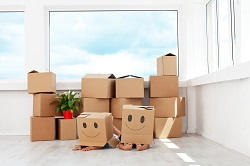 Whether you are moving home or office and need to store some excess items, you will be wondering how you are going to get them safely to the storage facility. That is where man and van services from Hounslow Removals come in to help you. With these services, you can get your boxes and furniture moved to the storage facility in Hounslow, TW3 without any hassle. Our trained team members will come to your door, load up the van, and drive safely to the end destination. This makes storing your items a hassle free process.
Hiring A Unit From Us
If you are considering hiring a unit, all your need to do is call us on 020 8746 9642 and get some more information. We will ask you to provide us with some information on how many boxes you have and if you have large or bulky furniture items to put into storage. This will help us provide the right sized van to send out in TW3. Our team will be able to take care of the rest for you from there.
Larger Vans Available Too in TW3
For all those bigger secure storage needs in TW3, a small sized van might not cut it. When you call us on 020 8746 9642 with a larger moving inquiry, we will be happy to provide you with a large sized commercial van. Our larger vehicles are suitable for any big scale domestic or commercial move around TW4.