Hire Us for Your House Removals in Hounslow, TW3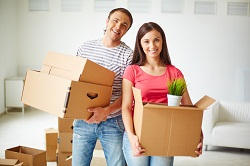 If you are new to the Hounslow area or relocating within, there is no better moving company to call than us. Here at Hounslow Removals we have years of experience in taking care of house removals and making the whole process truly smooth and easy for you. To find out more about how we can assist you with moving home and how we have the best value prices in TW3, keep reading below or contact us anytime on 020 8746 9642. You won't be disappointed with the removal services we have on offer.
Stress Free House Removal Solutions in TW3
There is so much going on when you are moving house, from packing up boxes to deciding what to keep and what to throw out. Combined with your busy work schedule, this can become a really stressful time. We are here to make house relocation to TW3 a much easier and smoother process for. We take pride in making relocating around the TW4 area an enjoyable experience. If you want the help of house movers for a reasonable and affordable price, don't hesitate to call us on 020 8746 9642 and talk to our friendly and helpful customer service representatives.
We Reach Perfection With Care
When it comes to moving house, it much more than just business for you. We understand that you are moving your whole life and memories. This is why we put maximum amounts of care and precision into each move that we do. We want you to know that we genuinely care about getting your belongings safely to your new address in TW3. Your move is just as important to us as it is to you.
Local Man And Van Teams in TW3 To Help You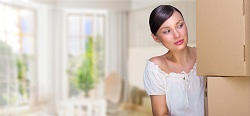 Depending on the size of your domestic removals in Hounslow, you may want to use our man and a van services. This is a highly cost-effective solution that is perfect for smaller moves. With man with a van from Hounslow Removals, you get a personalised service of a trained professional with a well-equipped van to support you during the moving day in TW3. Our team members make an effort to listen to you personal requests and ensure that your property and material belongings are treated in the way you want them to be during the move.
You Won't Get A Friendlier Service Than Ours in TW3
One of the key features of our company that makes us stand out from the rest in TW3 and TW4 is our friendliness. You will notice this from the moment you call us on 020 8746 9642 and chat to our friendly customer service representatives. During each step of the house removals you will be pleased with our team members' friendliness and dedication to making you happy. A smile is just an effortless way that we make a big difference.
Call Us Today For An Unbeatable Deal
There is no better time to call us on 020 8746 9642 to get an unbeatable deal for your home removals job in Hounslow that needs to be done. We go to extra efforts to ensure that prices remain low and offer you a great deal that will leave you happy and satisfied. Our years of experience and great reputation allow us to keep delivering great low-cost prices around TW3 that make real life differences for people who need a house removals solution for an affordable and reasonable price.